GDMA concerned with the growing threat to the environment has initiated innumerable steps. It has provided a front for the promotion, development, implementation and evaluation of efforts to avoid and eliminate the pollution hazards at the source itself. The front also educates and encourages the member with regard to conservation of the environment. These are driven hard by conducting seminar and symposia at regular intervals and coordination with various industries associations who are putting up common effluent treatment plants.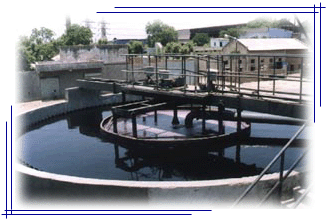 GDMA has evolved three common code of conduct for the preservation of the environment. And these are strictly adhered to. These common checks are:


Numerous scrubbing systems are integral part of all manufacturing facilities. Monitoring of ambient air is done routinely.



All manufacturing sites have extensive pipelines to keep ground water free of any contamination. The state-of-art effluent treatment plants are large enough to full treat affluent generated from the manufacturing units. The treated effluents conforming to the specified standards, are taken through the covered pipelines to discharge zone identified and notified by the regulatory authorities.



Organic chemical wastes are incinerated in the incinerators. Ash and solid waste generated from the manufacturing processes and also from effluent treatment regulation are dumped in solid waste disposable sites identified and notified by the regulatory authorities.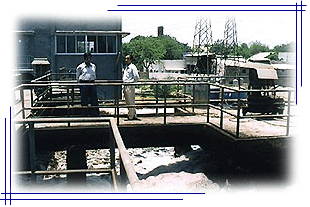 Pollution control : Odhav
GDMA goals for the POLLUTION FREE GUJARAT BY 2002. This is GDMA's commitment and responsibility. It is determined to achieve this goal.
GDMA has its own office at the following
- : Address : -
The Gujarat Dyestuffs Manufacturers' Association
"KARMA', 8th floor,
Opp. Mahalaxmi Muni. Market,
Paldi, Ahmedabad - 380 007.
Phone : +91-79-26652061,
Phone/Fax : +91-79-26650291.
Click here to contact: GDMA